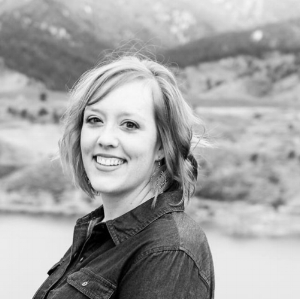 My name is Hannah Huffman and I am an Individual Therapist in Grand Junction. I am a private practitioner and a Licensed Professional Counselor in the State of Colorado. I received my Bachelor of Arts degree in Psychology, with an emphasis in Industrial/Organizational Psychology and a minor in Management & Organizational Behaviors from University of Missouri - St. Louis. I received my Master of Arts degree in Community Counseling from Webster University in St. Louis. While I am a Midwest native, I love everything that Colorado has to offer. In my free time, I enjoy exploring the outdoors and spending time with my husband and our family. I am deeply passionate about helping others on their journey and look forward to the opportunity to be a part of your journey as well!
Therapeutic Philosophy
I believe in an individual's ability to create change. I support clients with restoring balance to their lives and relationships. I strive to provide a caring and supportive environment, which is conducive to positive change and growth. My therapeutic style focuses on building a relationship that cultivates growth, exploration, and further understanding of the path of life. In a session with me, clients will receive acceptance, warmth, and empathic listening that will allow clients to gain better insight into themselves and their relationships. My personal approach to working with clients involves concepts from Eye Movement Desensitization Reprocessing (EMDR), Dialectical Behavior Therapy (DBT), and Brief Solution-Focused Therapy, all within a Cognitive Behavioral framework. I truly believe that combining the key aspects of a variety of treatment modalities will best meet the needs of the client.
I have experience with providing short-term and long-term therapy to individuals and couples. My experience has involved helping people understand their problems, define goals, and develop realistic action plans. I believe in a holistic approach, which involves collaborating with psychiatrists and physicians to ensure that the client is receiving the appropriate treatment.
I started my career working in the training and career/talent development field for an industry-leading managed healthcare company in St. Louis, Missouri. This experience has been invaluable with helping others navigate the complex corporate world and designing their career paths. I then worked for a Community Mental Health Center in Missouri where I had the opportunity to learn about complex mental health issues in adults. After moving to Colorado, I spent years working as a crisis clinician in the emergency department and hospital setting, which has allowed me to gain extensive knowledge in risk assessment and determining the appropriate level of care for patients in crisis. The emergency department setting is also where I developed my passion for working with Law Enforcement and First Responders. I have also worked for inpatient psychiatric hospitals, which allows for me to have a keen understanding of clients or family members with severe and persistent mental illnesses. I have found that my variety of career experiences has led me to be the counselor that I am today and that my practice offers clients a unique therapeutic experience.